Virtual office computing, or more commonly called "Cloud Computing",
allows you and your staff the freedom to work from almost anywhere there
is an Internet connection. It allows you to have many remote offices,
users, consultants, work where they need to be and still be able to
access their desktop and all the resources needed to effectivly and economically keep your business moving forward.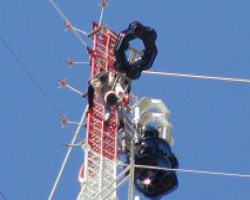 M3R Engineering offers a full range of engineering solutions from STL path designs to full facility development and deployment. Have tough problem, we can help.
We can offer solutions for E-Mail Servers, Web Servers, Firewalls, Domain Controllers, Antivirus and spam protection, remote office connectivity, right down to your last mile bandwidth connection. Network design and facility wiring is also available.
We offer complete SCADA solutions from equipment interface to custom user interface portals. You'll find our systems in fresh and waste water treatment plans, to county wide emergency two-way radio systems. M3R Engineering can design and deploy reliable and robust monitor and control systems to fit your demanding needs.
Affordable Innovation
Performance Oriented